[accordian][toggle title="Strategic Solutions" open="yes"]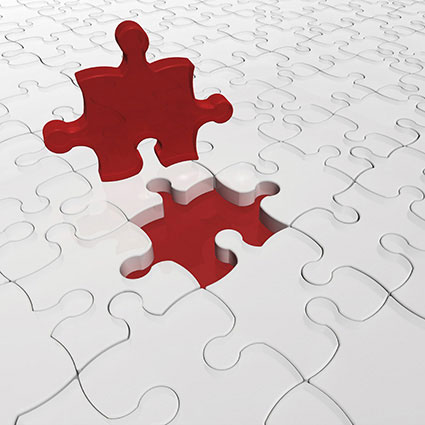 Changing the dynamics of our community's alcohol use requires a strategic approach. Alcohol use is embedded in many facets of our society. With that in mind, our approach must be multi–faceted as well. No one single solution will change these dynamics – there is NO SILVER BULLET.
Over the years, professionals in the field of substance abuse prevention have developed well-researched and tested solutions which address a wide variety of specific community factors. The Shared Future Coalition relies on these best practice processes and initiatives to create positive change. In fact, developing a coalition IS a best practice. By engaging a diverse array of community stakeholders, from grass–roots citizens to grass–tip community leaders, we can impact a wide variety of conditions which may contribute to high risk drinking in our County.
[/toggle]
[accordian][toggle title="Our Process" open="no"]
The overarching process we use is not unlike planning frameworks in other industries. The Strategic Prevention Framework is essentially a design cycle process (see Figure 1).
In 2011, funded by the Oregon Strategic Prevention Framework State Incentive Grant, we conducted a thorough assessment of key factors in Deschutes County which may contribute to this problem.
[fontawesome icon="download-alt" circle="no" size="medium"]Learn more
The results of this assessment yielded a County focus on the following community factors:
Social availability of alcohol

Community norms favorable toward high risk drinking
By focusing on these two priorities, we are able to enlist the help of strategic community stakeholders who can help impact these two factors. The creation of the coalition and the ongoing recruitment of both members and supporters is critical for establishing the necessary capacity to change our community conditions.
[separator top="15″]
During the strategic planning phase, we rely on research to guide the selection of best practices which can impact these factors.
[separator top="15″]
[fontawesome icon="download-alt" circle="no" size="medium"]Learn more
One very important consideration in this process is our community's readiness to take action. We must select strategies for which we have the BOTH capacity and community readiness. Our assessment results clearly indicated that our starting place must be the raising of community awareness of high risk drinking issues. For this reason, two of our four initiatives in Year One involve significant communications strategies.
Evaluation of our efforts is critical to our success. This project is fortunate to have a team of professional evaluators working alongside us from the Wyoming Survey and Analysis Center. Our evaluation measures include both short and long–term elements. By balancing the collection of both quantitative and qualitative data, we ensure a comprehensive evaluation is completed.
[fontawesome icon="download-alt" circle="no" size="medium"]Learn more
Throughout our work, we ensure that our strategies are addressing the cultural needs of our community. Cultural needs are not only represented by ethnicity or languages, but also by socio-economic characteristics, community norms, values, traditions and many other aspects. Alcohol abuse is not limited specific communities within Deschutes County. For this reason, our efforts must be both pro-active and responsive to the diverse needs of our citizens.
Sustaining our efforts requires our many stakeholders to first share a vision for our County. By agreeing on a vision, we can then define our mission and leverage our collective resources to impact strategic issues. No one stakeholder group is solely responsible for this initiative, nor is any one stakeholder group to blame for our community factors. Deschutes County has taken the lead for assessing community conditions, convening the Shared Future Coalition, developing a strategic plan and evaluating the work. Each of our stakeholders, however, must step up to make change in their sphere of influence.
Learn more about how YOU can TAKE ACTION
[/toggle]
[toggle title="Our strategic approach" open="no"]
The logic model below starts by identifying a problem to solve and works toward identifying the specific interventions selected to address the problem. It is a visual map used to show the thinking behind our strategic plan.
2013-15 Shared Future
Coalition Logic Model
The Shared Future Coalition created this logic model for 2013-15.  Research also informs our focus on changing our environment, rather than focusing on changing individuals. While individual strategies can be effective, to see change at the community-level we must impact our entire community, not simply a hand full of people who complete an educational experience. These environmental prevention strategies include impacting policy and enforcement of policy; impacting the physical design of our environment; impacting access and barriers associated with high risk drinking; and impacting incentives and disincentives associated with high risk drinking.
[fontawesome icon="download-alt" circle="no" size="medium"]Learn more
For another way of looking at it, just imagine if our approach to traffic safety ONLY included offering Driver's Education courses in schools or media messages about dangerous driving. Without the additional support of effective road engineering, car seats for children, traffic lights, striping on the roads, safety devices in vehicles, speed limits, enforcement of safe driving laws, etc. our roadways would not be nearly as safe. Effective prevention of high risk drinking is equally as comprehensive.
[/toggle][/accordian]