[title size="2″]Personal Impacts[/title]
[title size="2″]Community Impacts[/title]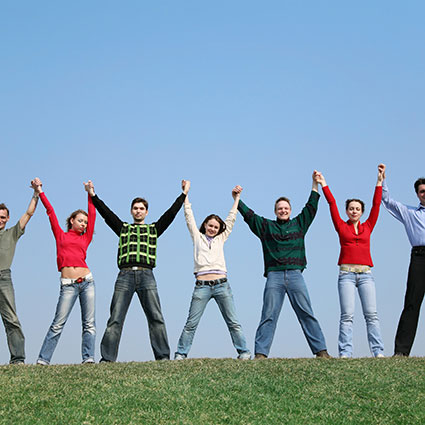 [accordian][toggle title="Community Livability" open="no"]
The livability of a community is determined by many factors. Alcohol abuse negatively impacts most of those key factors.
The economic vitality of our community interconnects with the quality of our schools, the skill and dependability of our workforce, as well as the safety and health of our residents. Visitors are attracted to communities where safety is valued and fostered.
By reducing high risk drinking, we can:
Reduce crime (at least 80 percent of crimes involve alcohol or other drug use)
Increase high school and post-secondary education completion rates
Decrease traffic crashes (motor vehicle and bicycle) due to DUII
Increase revenue due to the low productivity of employees
Decrease costs associated with on-the-job accidents, turn-over, absenteeism, etc.
[/toggle]
[toggle title="Education" open="no"]
The success of our educational institutions is directly tied to the success of their students.
Deschutes County is home to three school districts, many private schools, numerous post-secondary education and training institutions, and we are actively pursuing the expanded presence of OSU-Cascades in Bend. Underage and binge drinking negatively impacts student success. Even if we don't have children or young adults in school, our community's success is tied to our ability to foster the most healthy learning environment possible. Employees of today and tomorrow are being cultivated right here in our schools.
The Office of Juvenile Justice and Deliquency Prevention created a report called "Schools and the Community Alcohol, Tobacco, and Other Drug Environment: Opportunities for Prevention".
[/toggle]
[toggle title="Traffic Safety" open="no"]
DUII is not only an issue for people who are driving. Intoxicated pedestrians, cyclists, skateboarders, or anyone else on our roadways can contribute to hazardous situations.
Between 2006-2010, there were 89 motor vehicle fatalities in the County – 41 of these fatalities involved alcohol (DUII Data Book for Oregon Counties, Oregon Dept. of Transportation).
The City of Bend recently determined that Bend had a higher amount of speeding and DUII types of crashes than the comparison communities of Springfield, Medford and Corvallis. According to the 2012-14 Multimodal Traffic Safety Program report, "46% of alcohol or drug related crashes result in death or injury" (pg. 4). In fact, "Bend has a higher amount of fatalities compared to other communities – Bend = 24; Corvallis = 2 (pg. 10). One third of the fatal crashes in Bend involved a pedestrian or a bicyclist (pg.11)."
[fontawesome icon="download-alt" circle="no" size="medium"]City of Bend Multimodal Traffic Safety Program 2012-2014
Commute Options, a regional non-profit agency provides a two-hour bicycle diversion program to educate cyclists who are cited for violating traffic laws (including DUII, or in this case, cycling under the influence of intoxicants).
[/toggle]
[toggle title="Crime" open="no"]
A significant portion of law enforcement calls-for-service can be related to alcohol abuse (anywhere between 15 to 80 percent, depending on the time of day or night). Consider the public resources devoted to responding to these incidents, whether they be emergency calls or nuisance calls. For individuals in the 18-24 year old age range alone, there were an average of 218 DUII arrests in Deschutes County between 2005 – 2009. During the same period, for 18-20 year olds, there were an average of 226 arrests for Minor in Possession of Alcohol (Deschutes County Community Needs Assessment Workbook, February 2011). These statistics only scratch the surface of the alcohol-related incidents in Deschutes County.
[/toggle]
[toggle title="Work Productivity & Safety" open="no"]
Nearly 60% of Oregon employers, large and small, say that on-the-job substance abuse is of great concern (WorkDrugFree Oregon: An Oregon Business Plan Initiative).
[fontawesome icon="download-alt" circle="no" size="medium"]WorkDrugFree Oregon: An Oregon Business Plan Initiative
"Alcohol abuse alone cost Oregon's economy approximately $3.244 billion in 2006" – a value that is "approximately EIGHT TIMES greater than the $395 million in tax revenues collected in the fiscal year 2006 from the sale of alcohol".
According to the SAMHSA Center for Substance Abuse Treatment, "younger workers are more likely than their older counterparts to drink heavily, binge drink (see definitions in chart) and use illicit drugs. These behaviors can lead to increased absenteeism, poor job performance, and increased accidents and injuries on the job.
[fontawesome icon="download-alt" circle="no" size="medium"]Issue Brief for Employers: What You Need to Know About Younger Workers and Substance Abuse
 [/toggle]
[toggle title="Healthcare Costs" open="no"]
Preventable injury. Long-term health consequences. Depression. Alcohol abuse impacts many facets of our healthcare costs.
Oregon's death rate from alcohol-induced disease is 80% higher than the US rate. Oregonians die from alcohol-induced disease in their early to mid-fifties. Between 2000 and 2007, Oregon's chronic liver disease rates increased by 29.5%. In contrast, the mortality rate for the U.S. declined by 4.2%. 80% of all chronic liver disease deaths in Oregon were due to alcohol.*
With these startling statistics, it may come as no surprise that adult heavy alcohol use in Oregon is higher than the US rate. Oregon's per capita alcohol consumption is 12% higher than the US rate.* Our alcohol use and abuse is impacting our healthcare system – both physical and mental health services.
*SOURCE: Oregon State Incentive Grant Plan, June 2011. Oregon Health Authority, Addictions and Mental Health Division.
[/toggle]
[toggle title="Additional Binge Drinking Community Impacts" open="no"]
Research on binge drinking is available at the CDC's weekly digest, called "Science Clips". This online bibliographic digest featuring scientific articles and publications, is shared with the public health community each week, to enhance awareness of emerging scientific knowledge.
[/toggle][/accordian]