[title size="2″]Stakeholders[/title]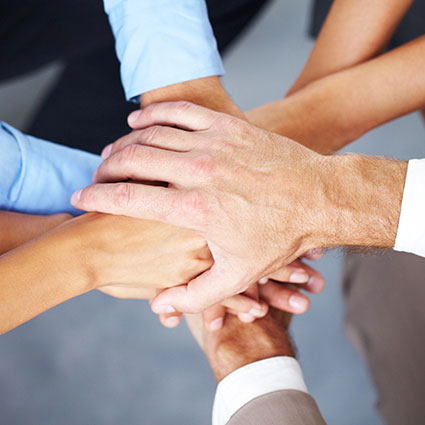 The Shared Future Coalition seeks broad representation from a variety of stakeholder groups to fulfill our mission. This diversity allows the Shared Future Coalition to marshal energy, experience and influence from the community in order to create change. There is no exact recipe for who should be involved, and involvement will likely change over time.
Key sectors identified by the Coalition as the most likely to have shared interest in the prevention of high risk drinking among 18–25 year olds are listed in the table below.
New coalition members and project supporters are welcomed from any of these groups, as well as other stakeholder groups which may not be listed here.
| | | |
| --- | --- | --- |
| High Schools & Post–Education | Faith Community | Youth (18–25 yr olds) |
| Parents of 18–25 yr olds | Neighborhood Associations | Public Lands Managers |
| Rental Owners | Media | Judicial System |
| General Business | Alcohol Retailers | Alcohol Producers |
| Event Planners | Civic Organizations | Public Health |
| Law Enforcement | Youth Serving Orgs (18–25) | Government |
| Emergency Health | Substance Abuse Treatment | Substance Abuse Prevention |
[title size="2″]Examples of Action[/title]
Central Oregon Community College – COCC, one of the charter members of the Shared Future Coalition, has leveraged staff participation in monthly meetings since 2012. The Campus Housing Director served as the Coalition Co-Chair, and currently the Campus Safety Office provides a representative to the Coalition's monthly meetings. The awards ceremony for the "Success Not Wasted" video contest has been held at the Cascade Culinary Institute's restaurant, Elevation, for the past two years. In addition, the Shared Future Coalition has been meeting at COCC since July 2014.
Cascade Security Solutions, Inc. – CSS staff play an active role in the Coalition's monthly meetings, Street Team work group, and staff time was leveraged to help complete environmental scans of areas in Bend. In fact, their representative played a critical role in helping craft an outreach concept called the "Coalition Spotlight". In addition, CSS donated funds for the "Success Not Wasted" video contest awards ceremony.
Celebrate Recovery – The Coalition's Vice Chair person was a CR representative  from July 2012 to June 2015. CR's involvement has provided a helpful connection to both the recovery and faith communities throughout Deschutes County. As an active Facebook user, their representative has assisted with recruitment of young adult volunteers, and with increasing the Coalition's reach on Facebook.
Advantage Dental – Referring young adults to treatment and addiction recovery services was identified as a service gap by the Shared Future Coalition's 2011 Community Assessment. Advantage Dental stepped up to help distribute Coalition treatment and recovery referral cards throughout Central Oregon. Local treatment and recovery service providers and their phone numbers are listed on the card, as well as the definition of high risk drinking and a crisis hotline number.
Local Call Center – Connecting directly with 18 to 25 year olds in the community can be difficult. This business partner answered the Coalition's call for help by notifying their staff that focus group participants were needed to help test Coalition marketing campaigns. Young adult volunteers were recruited and the company allowed the Coalition to conduct a focus group on their campus so staff could participate before or after their shift.